Acting and Activism
Submitted by Villanova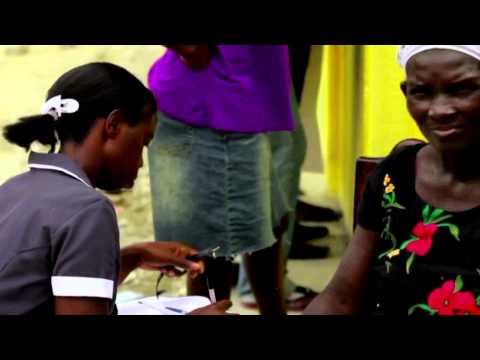 An internationally renowned actor and women's rights activist, Maria Bello '89 LAS traces her current work back to her formation as a student at Villanova. She credits the Rev. Ray Jackson, OSA, an Augustinian priest and co-founder of the University's Center for Peace & Justice Education – who passed away in 1997 – for inspiring her to both follow her passion and help others in the process.

Bello has starred in over 30 movies (including "Coyote Ugly," "A History of Violence," and "The Cooler"), receiving several nominations and wins for her acting, including the Golden Globe Awards and the NY Film Critic's Awards. She has also been recognized for her activism, voted one of Variety magazine's most powerful women in Hollywood (2009) for her efforts with women in Darfur.

In addition to being co-founder of WE ADVANCE, a movement to advance the health, safety and well being of women throughout Haiti, Bello is also a Vital Voices Global Ambassador for Haiti, which allows WE ADVANCE the opportunity to aid communities in the areas most needed.